31 January 2021
We had the first 2021 foal born and it is a stunning bay colt by Magic Magnifique (True Colours x Magic Mon Amour/Windsprees Mirage) and out of the beautiful Espinoza (Marwan Al Shaqab x Estetica/LM Limaal).
We congratulate the lucky breeder and owner Ead Akriem!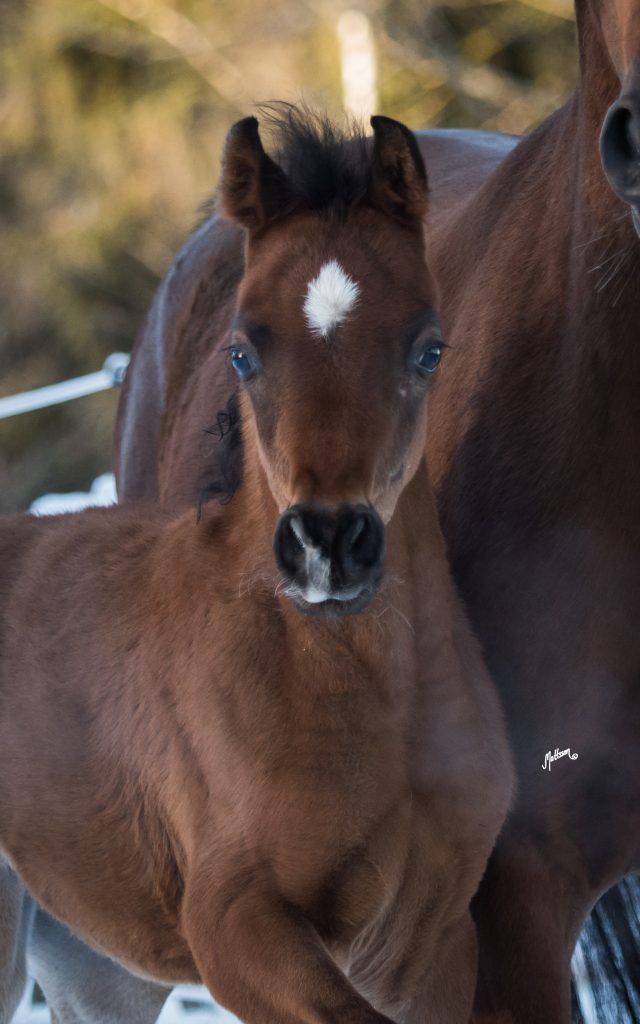 15 July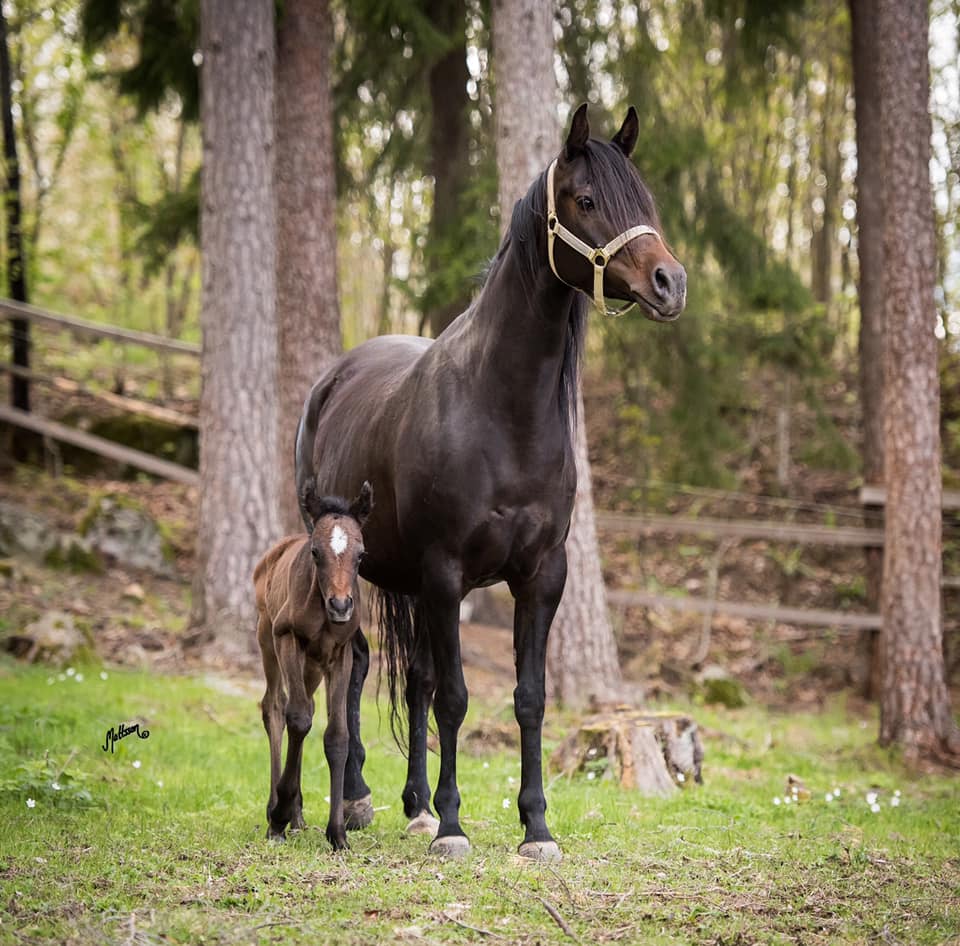 2020
Welcome to the updated version of my website!
A lot has happened the last year as Erik and I bought our farm in May 2019 and since then we have added a lot of animals to the farm including new horses, beef cattle and the cutest group of cats.
We have added some more mares to join Sharda and Silencia in our breeding program by buying the great moving bay Gazqoria (Equator x Gazira/Eldon) from Sinus Arabian Stud and we have two amazing white beauties on lease from Kullatorp Arabian Stud – Calma (Ecaho x Calisia/Eukaliptus) and Chaya (Nader Al Shaqab x Confidentia/Lekier). We also bought the gelding Epo of Sinus (Pomian x Ernera/Monogramm) from Sinus and then we have the huge honor to stand the great stallion Marwan (CE Magnum x Margotka/Algorytm), bred and owned by Blommeröd Arabian Stud. So a lot is happening here!
On the 17th of May Sharda (Ganges x Salaterka/Elton) had her first foal, a stunning filly by Ecaho (Pepton x Etruria/Palas) named Shamira.